April 4th, 2014 by Sara
April 3rd, 2014 by Sara
The Magnolia Manor Park Off-Leash Area is having a contest for a new logo. Proceeds from the sale of hats and t-shirts with the new logo will improve the dog park to provide a great environment where four-legged friends can play and their two-legged friends can relax under a new shelter.
The park, located at 3500 28
th
Ave West (28
th
Ave West and W Grover St), is one of the most popular and widely utilized off-leash areas in Seattle and is funded and maintained by volunteers including Friends of Magnolia Manor Park and Citizens for Off Leash Areas.  Every third weekend volunteers flood the park and work together to keep the park a great place for the dogs.
They are looking for a logo and/or phrase that is unique to the park and created by one of the many people who love the park.
The winning design will receive a "Key" to the Magnolia Manor Park OLA, 2 Mariner tickets, and their own t-shirt!
April 2nd, 2014 by Sara
By reporter Steven Smalley
A column of black smoke billowing from the bow of a 100 ft. tug boat, Sampson Mariner, was clearly visible from the Ballard Bridge this afternoon as firefighters scrambled to stop the blaze.
The fire was apparently contained within a storage compartment below deck which held supplies of paint, according to Kyle Moore, spokesperson for the Seattle Fire Department.
"We started putting water on this fire and realized the best way to put it out was to close up the compartment and just smother it," he explained. "(The tug crew) tried to put the fire out themselves, but were unable to, so they called the fire department."
More than a dozen pieces of fire equipment were on-scene including a fire boat, ladder trucks, and medic units.
With the fire quickly extinguished, all that was left for personnel was the mop up.
Everyone on the tugboat was able to safely escape the burning vessel.
Fire investigators were called to determine the exact cause. Witnesses report welding was the suspected cause of the blaze.
April 2nd, 2014 by Sara
By reporter Steven Smalley
Something has folks in Pleasant Valley, the area in the middle of Magnolia between the two hills, holding their collective noses – enough to generate complaints to Magnolia Voice.
"A foul odor in the air," with brisk winds blowing NNE, had a few neighbors saying,
pew
Sunday night about 9PM, according to a news tipper. He and neighbors suspected the stench came from the King County West Point Wastewater Treatment Plant just up wind. Incidentally, this is the same plant at which a man took a tumble, allegedly with the aid of a few beers, into the goo ten days ago, reported
here
on Magnolia Voice.
Checking in with the spokesperson for the plant found no reports of aromas out of the ordinary. "(The engineers) did not find anything that would lead them to believe the system was not operating properly," she stated. "They did not find an odor issue or system issue that would have created odors."
Now comes a published report about strong smells in other areas around metropolitan Seattle. Officials in those locations also held the sewage 
treatment plant in their area blameless. After some head scratching it was noted an extremely low tide was probably the culprit. T
ide flats generate odiferous conditions when exposed to the air after water recedes for the first time in a while.
For their part, King County Wastewater strongly suggests you call the Odor Control Hotline when a stink is detected and the plant is suspected. At first whiff, immediately call 206-263-3840.
April 1st, 2014 by Sara
A full slate of activities is planned to celebrate the centennial of Fishermen's Terminal this year.
The centennial will be a focus of Maritime 101, a new event that will run through April and May. Maritime 101 is sponsored by the Port of Seattle and a wide range of maritime industry partners. Key activities include:
- A guided walking tour of Fishermen's Terminal, Thursday, May 8, 1:30 – 3:30 p.m.
- Stories of the Sea, stories and songs by real mariners, Thursday, May 8, 8 – 10:30 p.m., Highliner Pub & Grill, Fishermen's Terminal. Sponsored by the Port of Seattle and Seattle Propeller Club. Presented by Northwest Seaport.
- Vigor Industrial Seattle Maritime Festival Harbor Open House, Saturday, May 10, 11 a.m. – 5 p.m., Pier 66, downtown waterfront. See tug boat races/parade of ships and enjoy boat tours of Elliott Bay.
- Vigor Industrial Seattle Maritime Festival Family Fun Day, Sunday, May 11, 11 a.m. – 5 p.m., South Lake Union Park. Enjoy food, fun, kids' activities, historic vessels and boat tours of Fishermen's Terminal and Lake Washington Ship Canal.
More information will be available at SeattleMaritime.com, when the website launches later this month.
March 31st, 2014 by Sara
As a mom of 2 little guys, I know the value of having a strong support system as you navigate the swift waters of parenting.  Living in the Pacific NW, we are fortunate to have the PEPS organization. Since 1983, the Program for Early Parent Support (PEPS), a 501(C)(3) nonprofit organization (Seattle) has helped parents connect and grow as they begin their journey into parenthood. PEPS parent support programs educate, inform and create community. They've become a vital resource for new mothers and new fathers in the Puget Sound region, with parent groups serving thousands of families annually. After hearing about PEPS from friends, I signed up for a newborn group and have always been grateful for that decision.
PEPS (Program for Early Parent Support) has many groups starting in April:
Newborn Groups are always starting in neighborhoods in King and Snohomish Counties. Newborn Groups meet once a week for 12 weeks. Daytime groups may be in the morning or afternoon, and are for one parent per family. For evening groups, parents can attend as a couple, or individually. Sign up while pregnant or soon after baby arrives.
Little Peppers is for families with 2 children ages 3 and under. Toddlers and babies stay with the parents and participate together. In Greenwood, Wallingford, West Seattle and Bellevue.
PEPS for Dads is a group for dads with babies between 0-12 months old. PEPS for Dads is a great way to meet other dads and actively engage in the adventure of parenting. On Queen Anne, Capitol/First Hill, and Redmond.
Baby Peppers is a group for parents of 5-12 month olds. Parents meet, share and learn together. Baby Peppers will meet in Phinney Ridge, Queen Anne, Capitol/First Hill, West Seattle, Eastside and Lynnwood.
Second Time Around focuses on the newborn in a family with one or more older children. One parent attends with the baby. In Phinney Ridge (evening and day) and Queen Anne.
Also upcoming, the PEPS Parent Talk Lecture Series starts April 22 with "Survival Skills for New Parents," with parent support experts Leslie Butterfield, Lisa Mennet, and Cal Ledbetter. They will cover many topics important to new parents. Register at www.peps.org/ParentResources/lectures/survival-skills-new-parents as these talks fill up.
For new and expectant parents, PEPS offers While You're Waiting Drop-In Sessions several times a month in King and Snohomish Counties. Come to one free, drop-in session to meet other new and expectant parents, talk about the experience of pregnancy and early parenthood and find out about PEPS. There's no need to register and you are welcome to come with babies in arms. See the full list of times and locations here.
Click here for more information, or to register for any of these groups.
March 28th, 2014 by Sara
Contribute to the success of Ballard Boys & Girls Club of King County by attending LunchBreak! 2014 on April 10 at the Sheraton Seattle Hotel, 12:00-1:15 p.m. There is no cost to attend the lunch, but guests will be asked to make a donation. With the support of sponsors, every dollar raised at the event will directly impact the lives of children.
Proceeds raised at our tables will benefit Ballard Boys & Girls Clubs. This year's Keynote Speaker is Courtney B. Vance: actor, producer, Tony Award winner, and Boys & Girls Club alumnus.
March 28th, 2014 by Sara
An unsettling email from Meghan, owner of Finn's Bakery in the Village yesterday:
Hi fellow Magnolians,

We had an unfortunate incident at our business and we were robbed this afternoon. (Everyone is just fine thankfully!) It's a long shot, but if you happened to be on Wheeler street behind Finn's bakery around 2pm today and saw anyone or anything suspicious, please let me know. The thief left through the back door with our safe. And if you happen to see the below safe lying around somewhere…..it's probably ours.
Still, the bakery owner is looking on the bright side.  In a follow-up with Magnolia Voice, she writes:
The good news is that no one was hurt or threatened at all, but the financial loss is painful! But we are very thankful to be all ok!  Thankfully they didn't bother us at all so everyone is just fine.  Just couldn't come at a worse time to lose all that money!
Please call 911 with any information.
 

March 26th, 2014 by Sara
Baseball fever hits Magnolia once again this Saturday, March 29th at 10:30 am. That's when Magnolia Little Leaguers will swarm the streets, "marching" in the annual parade. This is one of our favorite events that reminds us how much Magnolia is a little bit like Mayberry.
This year, look for the Mariner Moose,  the heartbeat of the 12th Man, Blue Thunder, the Fire Department and Boy Scout Color Guard, as well as players, coaches, umpires and volunteers.
Teams will assemble at the top of McGraw Street hill starting at 10 am. Opening ceremonies will take place at Field 2 following the parade. Players should wear their uniforms but no cleats!
March 25th, 2014 by Sara
"Seattle Mom" writes
I just filled out a survey for the Neighborhood Summit on April 5 and I thought other Magnolia Voice readers might want to fill it out too, to be sure Magnolia is represented in the survey.
Here is the Summit info: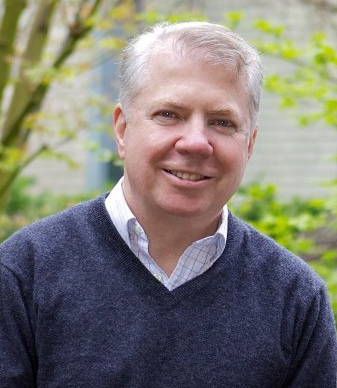 I believe there is a need for greater transparency and consistency in providing information and soliciting input from community leaders. That need is becoming more apparent each day. When I am out in the communities throughout the city, I hear time and time again that people want to feel valued, listened to, and acknowledged.
At a recent community meeting someone asked "Why can't the city connect with us?" It's a good question and one that is worth pursuing.
Through our online survey, we learned that one of the things we can do to show that we value our neighborhoods is to listen. When asked what we can do to be more effective at solving problems, we heard that we should more attentive, more responsive and use the input we gather from our residents. And when asked what one thing we could do to change the relationship between the city and our communities, responsiveness ranked high on the list.
This input has been valuable and is helping us shape our Neighborhood Summit. We need to repair our relationship with our neighborhoods.
Engaging residents to determine community values and priorities is a continuing process, and the Seattle Neighborhood Summit is the first step for my administration. I ask you to join us, take a seat at the table, and join the conversation.
- Mayor Ed Murray
Click here to go to the info page and fill out the survey!